Welcome to the sailmaker UBS. We adjust and repair all kinds of sails, sail covers and packs as well as boat and mooring covers and boat tents in our sail loft in Medemblik. This includes sails for wind surfing and kiting, awnings and sun sails. Moreover, you come to us for new sails, tents and all sorts of covers.
You can bring us your sails for inspection in the winter period. After a consultation we repair and/or maintain everything needed.
In the summertime we stand ready for emergency repairs. We can arrange to get and bring the sails from and to you.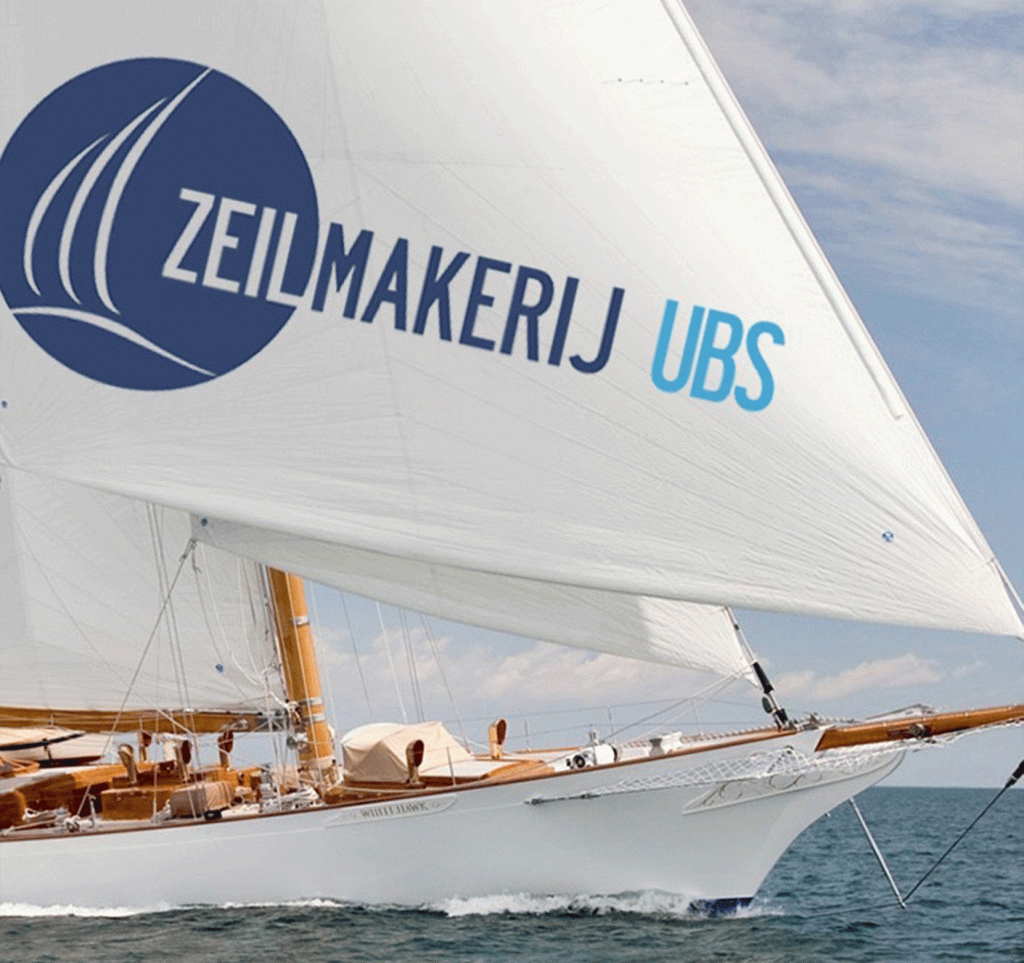 1989
Our business is established
In 1989 Untited Baltic Sails was founded as a joint venture with the Polish sailmaker Bryt-Sails from Gdansk for making sails. Until today our sails are produced there by approximately 25 colleagues. In 2002, Hans van der Lee became in charge of the company.
Initially, we mainly worked for the traditional sailing charter boots. But soon we started producing sails for recreational sailing with growing success. This development lasted for the following years.
At the same time the demand for repairs and maintenance grew constantly. To meet this demand we founded an independent department in Enkhuizen, the Netherlands under the name "Zeilmakerij UBS" (Sailmaker UBS). In the recent years this department was under control of Patrick van de Walle. Here, sails are adjusted and repaired, in large parts in traditional craftsmanship. The departments work together were closely and we are perfectly attuned to each other. The sailmaker UBS was a great success. Due to the rapid expansion of it we moved to Medemblik in 2017.
Nowadays we are a modern all-round sail maker with a wide international customer base.
In our opinion it is important that the youth is active in water sports. Florine Bramvaer is one of those young enthusiasts who wants to compete in the Olympic games 2024 in the class of 49FX. We are proud to help Florine to make to her dream come true.
We also sponsor the Skutsje (traditional sailing ship) of Enkhuizen named "De Drie Haringe" as we are proud that after 30 years there
is finally a ship from Enkhuizen participating in the IFKS race again. Click
here
to see the website of Skutsje van Enkhuizen.
Zeldenrust 9
1671 GW Medemblik
Monday to Friday
8:30 am to 4:30 pm
For adjusted opening times see Google.
We try to answer your mail as quick as possible. At the latest, you will receive a reaction the next working day.